The Public Health Practitioners Accredited programme (PHPAP) provides an excellent opportunity to develop professional competence and expertise for public health practitioners and wider public health workforce.
The programme is currently delivered virtually through a series of six half-day workshops, allowing participants to take on studies at a level and pace to suit their professional life.
The learning sessions support attendees in the acquisition and application of knowledge and understanding required by the UK Public Health Practitioner (UKPHR) standards and have been mapped to the UKPHR practitioners' standards (2018 edition). 
You can now download our PHPAP flyer and Programme information for 2021/22 in HERE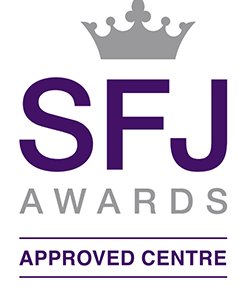 The Faculty of Public Health is proud to be an Approved Centre for Skills For Justice (SFJ) Awards, now delivering a range of Regulated Qualifications.
SFJ Awards is a nationally recognised and regulated awarding organisation.
SFJ Awards work with employers and training providers to help people working in justice and community safety, the armed forces, local government, and healthcare to develop their skills and operate more effectively. We work in partnership with SFJ Awards to meet the sectors current and future workforce development and training needs.
FPH programme delivery
The practitioners programme is being delivered in nearly all the regions in England and Wales; the current regions engaged with the programme are: 
East of England                                                                           
East Midlands
London
North East
North West
Public Health Wales
South West
Thames Valley
Wessex
West Midlands
Yorkshire & Humber
If you would like to commission the Public Health Practitioner Accredited Programme or if you have any questions please contact the Education & Training team at educ@fph.org.uk or nikolkrehanova@fph.org.uk
Top