FPH #PublicHealthLooksLike photography competition
In 2018 the Faculty launched a competition to challenge the public health community and photographers to bring to life what 'public health looks like'. We received over 250 photos from our members and others working in the UK and around the world.
The ten photos below received the most votes and were displayed at a photography exhibition later that year. As a collection, the photos bring to life the positive impact public health has in the UK and across the world, but also some of the public health issues that our members are working hard to tackle.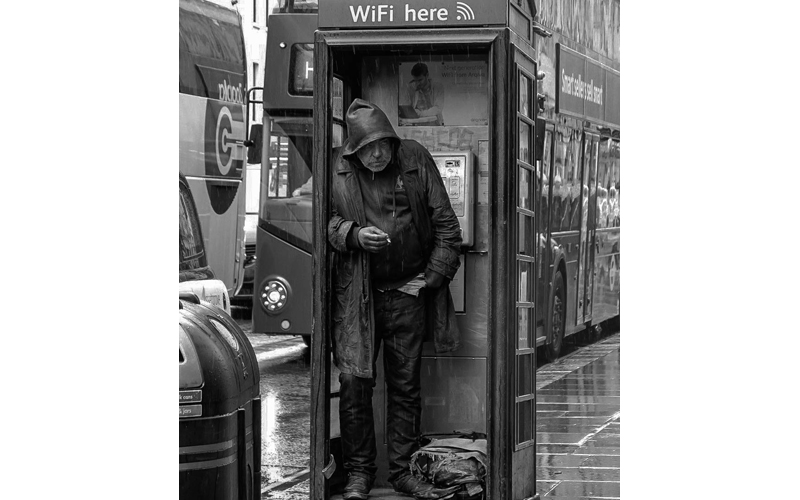 'Shelter' - the winning photo - taken by Laura Finucane
This picture represents one of the many homeless people in London and across the nation. Homeless people are at risk of infectious diseases, malnutrition, and depression and have a lower lifespan.

Laura said: "I'm really pleased and completely surprised! There were some incredible pictures demonstrating the fantastic contribution public health has made to our world. For me, It was a great opportunity to capture in a single image the social issues that public health seeks to address"

Prof Sir Michael Marmot said this photo is impactful because it shows, "What it's like at the bottom of the social gradient."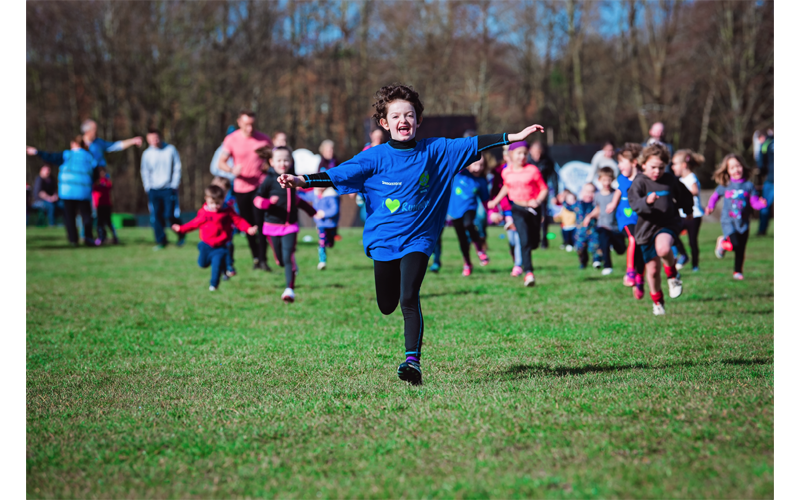 KIDS Run Free Banbury - one of two highly commended photos - taken by Alex Tandy and entered by Marie Mcloughlin
Public health is about helping people to stay healthy and this picture depicts children running/ walking/ skipping and interacting with other children in the park, doing what comes naturally and enjoying it.
Marie said: "I was delighted to come 2nd in the photograph competition. The photograph was taken at our local Kids run Free event, which I organise. It's such a simple concept, kids out in the fresh air enjoying themselves. This is what public health is all about and I am thrilled my photo has been chosen to illustrate this."
Prof Sir Michael Marmot said this photo shows "Public Health breaking out from its list of 'don'ts' to celebrate life."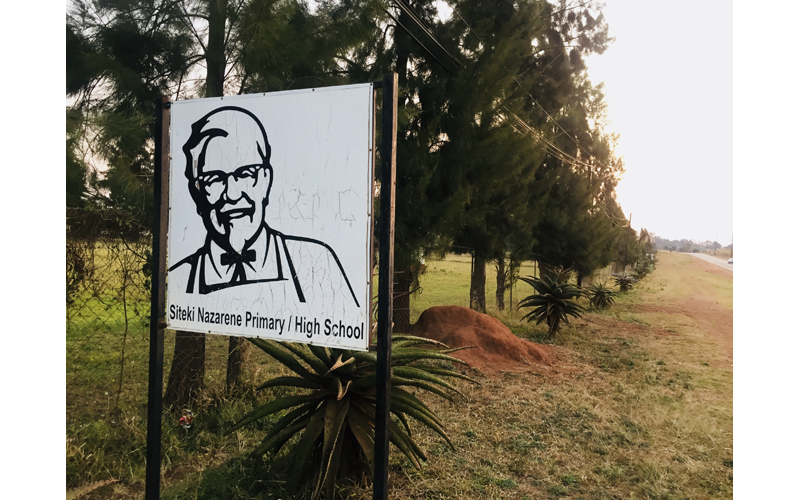 Education, at any price?  - one of two highly commended photos - taken by Nina Putnis
This image, taken in Eswatini in Southern Africa, depicts a multitude of public health issues. Education is crucial to the health of a population, but when big fast food businesses are funding this education, in a country where obesity and non-communicable diseases are on the rise with poor prevention and care, what is the right answer?
Nina said: "This photography competition has depicted the beauty and breadth of public health, and how it crosses art, science, society, politics and life. I am very pleased that my photo has been chosen and hope it makes people think more about the ethics of funding."
Prof Sir Michael Marmot reflects on this photo, and said: "What is more scary: Who is funding the school; or that the image is instantly recognisable?"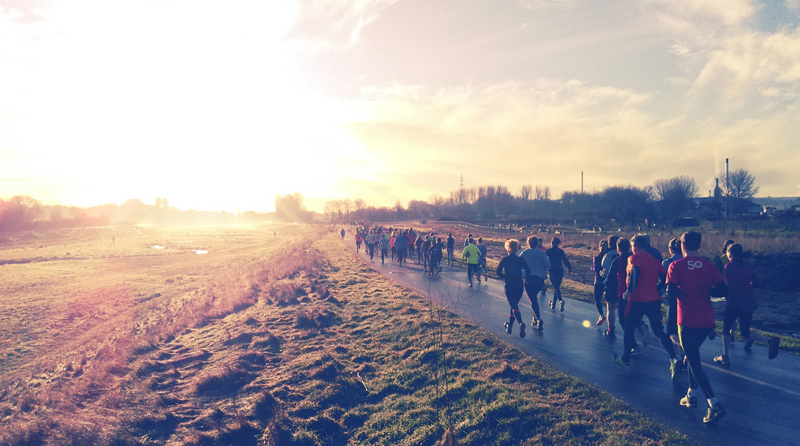 Emma Kain
Parkrun in the Winter Sun
Parkrun encourages community cohesion, physical activity and enjoyment of our natural environment. It is free and accessible to all, bringing together children, families, people with disabilities, older people, professional runners and beginners.
Emma said: "I really enjoyed this opportunity to reflect on public health as an art as well as a science, and am honoured to be chosen among the top ten. This is a great competition to remind us of the power of imagery in conveying public health messages."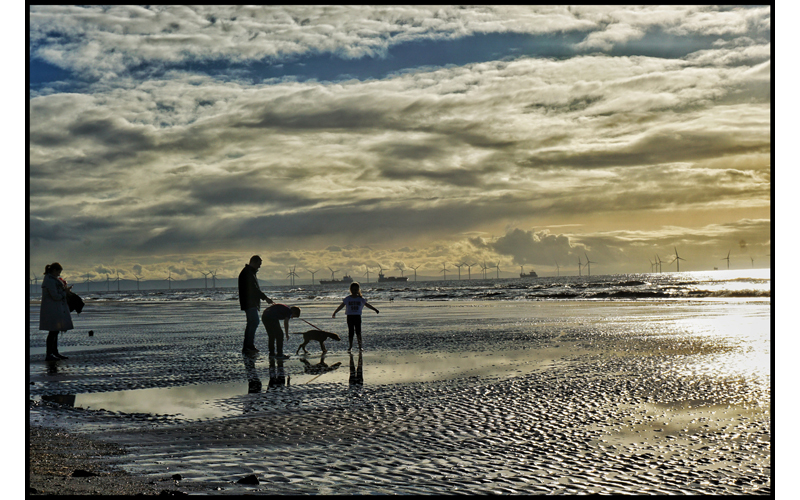 Mustafa Desai
Family Day Out
During times when Public Health budget pressures are high, the prevention agenda has diminished considerably. However, people can help themselves to stay or become healthy by being more active and enjoying our beautiful outdoors such as this 'family'. Let's revive the tradition of family days out for physical, mental and spiritual well-being.
Mustafa said: "I'm totally overwhelmed on hearing that my picture has made the top ten; thank you very much to all who voted. Through my photography I've been trying to inspire people to take up healthy lifestyles with a view to maintaining and improving health and thus contributing positively to the PH outcomes - I do hope 'families' take inspiration from this picture and revive the tradition of 'family days out'..."
Andrew Turner
Audrey and Nana
I think it demonstrates the power of simple things - like spending time with loved ones - often more than matches medical interventions. Nana struggles with her dementia at times, but a decent dose of great-granddaughter Audrey never fails to help.
Andrew said: "I'm really chuffed 'Audrey and Nana' made the top ten. It's great that others agree that public health is about much more than healthcare, and that relationships and being content can more than match medicines and fancy machines. It's also great that a toddler selfie managed to be placed alongside snaps taken on much snazzier cameras! I did ask Audrey how she felt about the honour, but she just said something about horses and ran into the kitchen."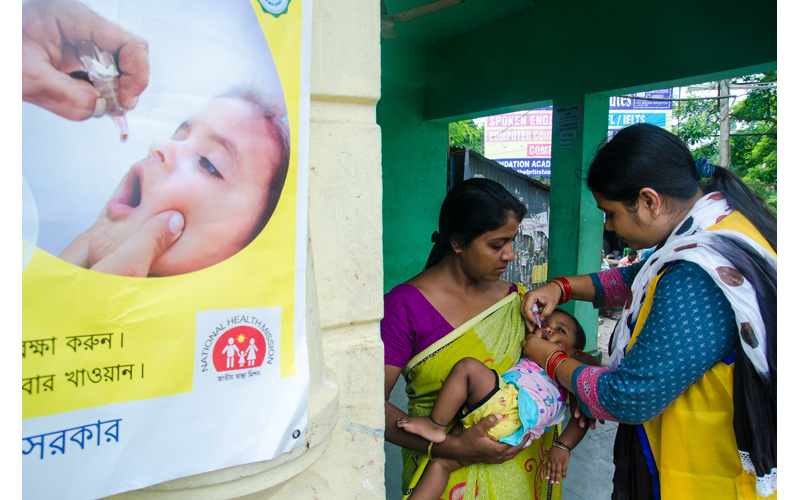 Sudip Maiti
One Drop of Life
A health worker is seen vaccinating a child against Polio virus in a railway station in West Bengal, India. Pulse Polio is a nationwide immunization campaign established by the government of India to eliminate poliomyelitis (polio) in India by vaccinating all children under the age of five years against the polio virus. 'One drop of life' is the official campaign slogan of the initiative.
Sudip said: "It's an honor to be included in the shortlist of such an esteemed competition. Polio is no longer a threat to the western world but in this part of the world, it still presents a considerable problem. A photo like this can spread the much needed awareness among general public and that was my intention before taking this photo in the first place."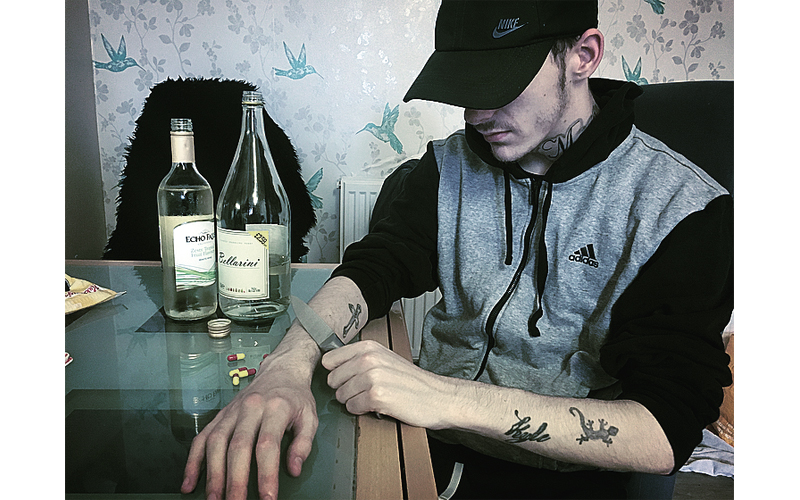 Megan Ward
Male Mental Health - the Harsh Reality 
Men are often perceived wrongly as being strong and are told to 'man up' when they let down their guard and show their vulnerable side. This looks like public health to me because it is an epidemic right now and I think more awareness needs to be given around the subject and men need more support than they currently get.
Megan said: "I am so grateful and humbled to be in the top ten of this competition. I was hopeful but did not expect to be this successful. Mental health has been a part of my life that I've struggled with since the age of 13 years old and I'm now going on 25! I wanted to spread the awareness of this subject but also highlight the importance of male mental health as men often find it harder to speak out than us women."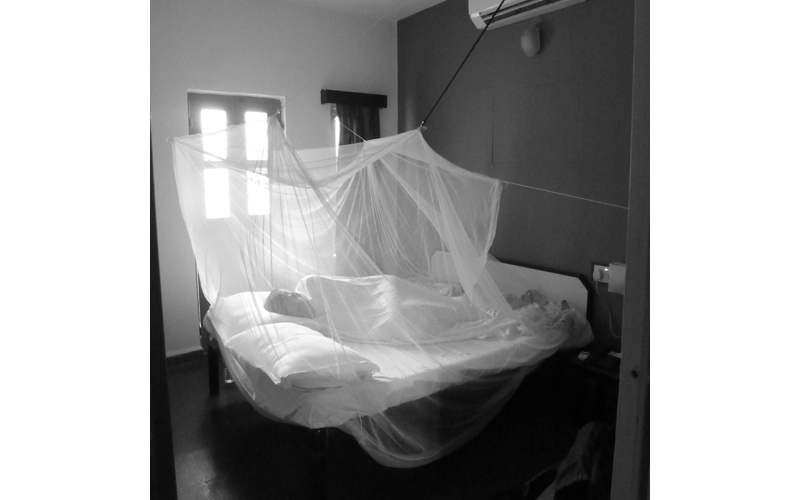 Emma Kain
The Luxury of Having a Mosquito Net
Simple public health measures like mosquito nets can save millions of lives.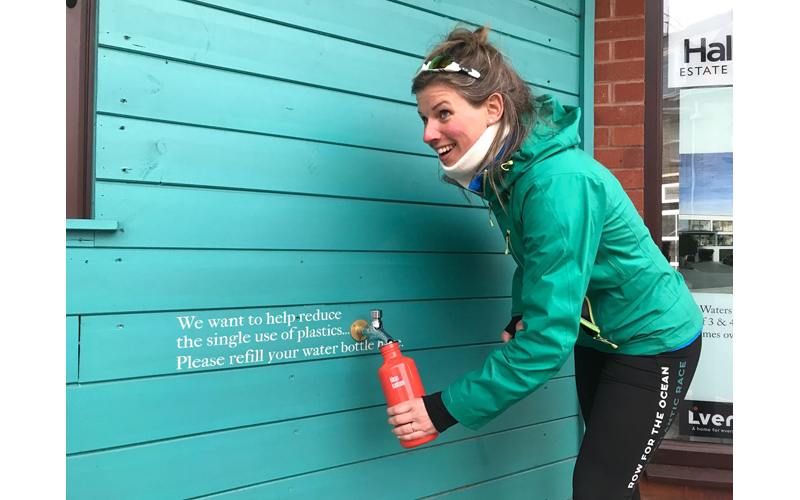 Laura Try
Free Refills
In a simple bid to reduce single-use plastics this restaurant provided an outside tap on the seafront - free water for refillable bottles in a place where the effects of throw-away plastics are all too visible.
Top