#PublicHealthLooksLike photography competition
In July 2018 FPH launched a photo competition challenging FPH members, the wider public health community and photographers to take a photo that brings to life what 'public health looks like'.
Over a period of three months, we received 250 entries from around the world, each showing a different piece of the public health jigsaw.
These photos don't just celebrate our multi-faceted specialty but also help to demonstrate the positive impact public health has, and communicate some of the biggest public health challenges we still need to overcome.
Lisa Plotkin, Public Health Funding Campaign Lead at FPH, said: "One of our ambitions with this photography competition was to showcase the value and diversity of the public health work our members do across the UK and around the world. It's been rewarding to see such a range of entries that meet that goal."
Our judging panel had the tough job of shortlisting the photos which we then put to FPH members who were tasked with voting for their favourites. Voting is now closed but you can still view the shortlist below until we announce the winners at the end of January. In the meantime, keep an eye on our Twitter feed for competition updates.
Lisa Plotkin, Public Health Funding Campaign Lead at FPH, said: "Next year will be a big year for public health; local government budgets will be decided and a prevention green paper will be published. We think public health has an amazing story to tell and now more than ever we need to tell it well.
These photos will help us do that, but I'd also encourage everyone who's been involved in the photo competition to continue to support our campaign, starting by voting for your favourite photos."
Linda Hindle, Lead Allied Health Professional and engagement lead for police, fire and ambulance services at PHE: "There were so many great entries to the FPH photo competition showing the breadth of experiences and perspectives that are public health. I hope you enjoy looking though the final shortlist and choosing your favourite."
Sir Michael Marmot, Professor of Epidemiology and Public Health at UCL: "Photos have a very important role in illustrating, complementing and illuminating scientific understanding."

Andrew Furber, Centre Director of PHE Yorkshire and Humber: "The FPH photo competition has shown how powerful images can be in communicating the reality of people's lives, and the importance of the organised efforts of society in improving and protecting the health of the people."
James Gore, Interim Chief Executive at FPH: "Judging all of the photos we received was both inspiring and incredibly tough because there were a lot of good photos to choose from. I hope all FPH members enjoy looking at the shortlist and can spend a few minutes voting for your favourites."
Rachel Thomson, FPH member and Project Scheme specialty registrar: "It was a great privilege to judge the incredible range of photographs submitted to the competition, which really highlighted the diversity of public health practice here and around the world. The final shortlist includes some truly stunning images, and I would strongly encourage FPH members to vote for their favourites!"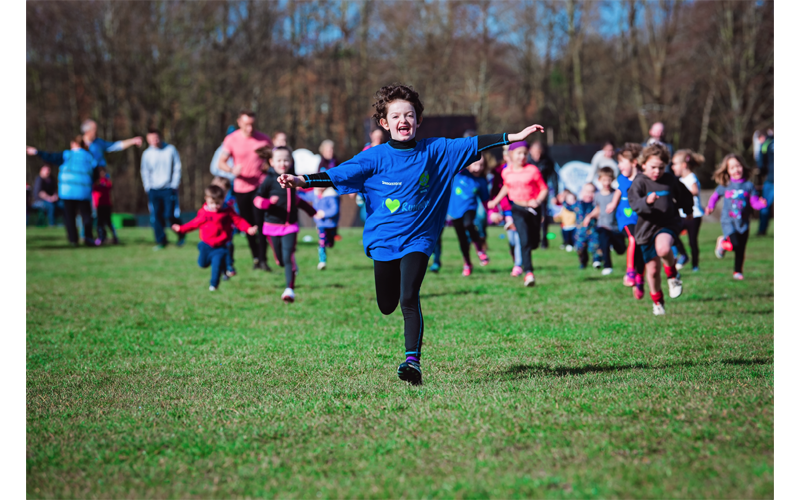 1. Marie Mcloughlin
KIDS Run Free Banbury
Public health is about helping people to stay healthy and this picture depicts children running/walking/skipping and interacting with other children in the park, doing what comes naturally and enjoying it.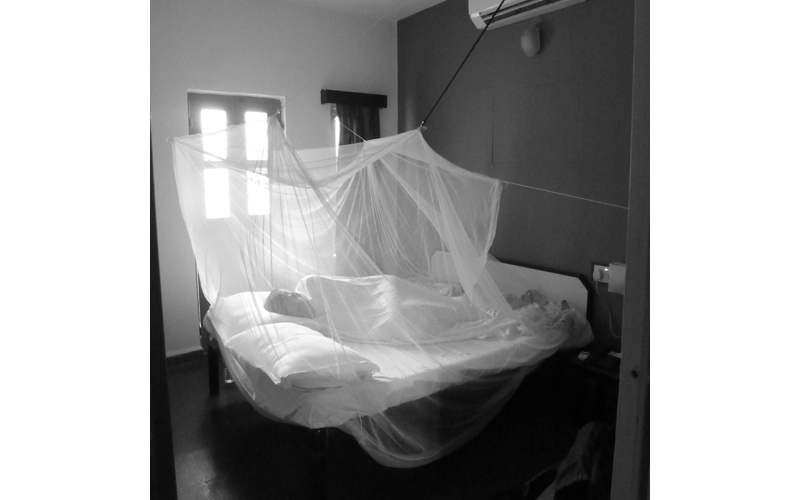 2. Emma Kain
The Luxury of Having a Mosquito Net
Simple public health measures like mosquito nets can save millions of lives.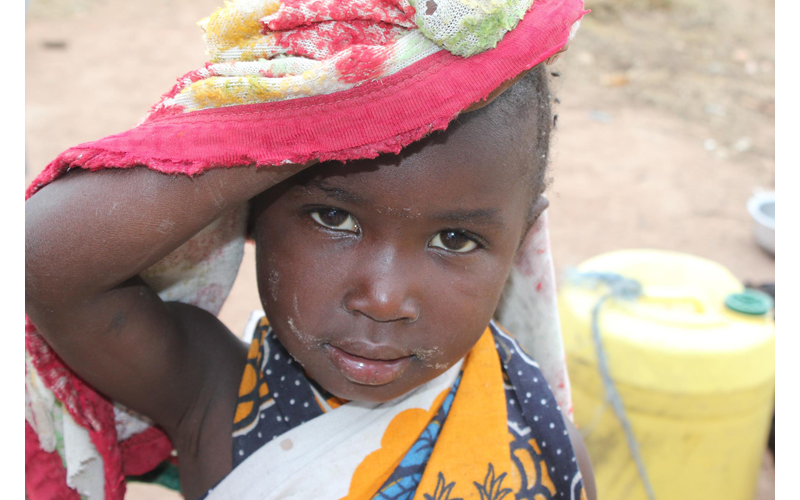 3. Dena Ettehad
Water for Thought
Her look, the generosity of her family, and the vigilantly guarded water container, exemplify all that is public and global health. Beyond the statistics, epidemiology, economics, and policy, lie the people, their struggles, and their eventual victory over the forces that seek to keep our lives worlds apart.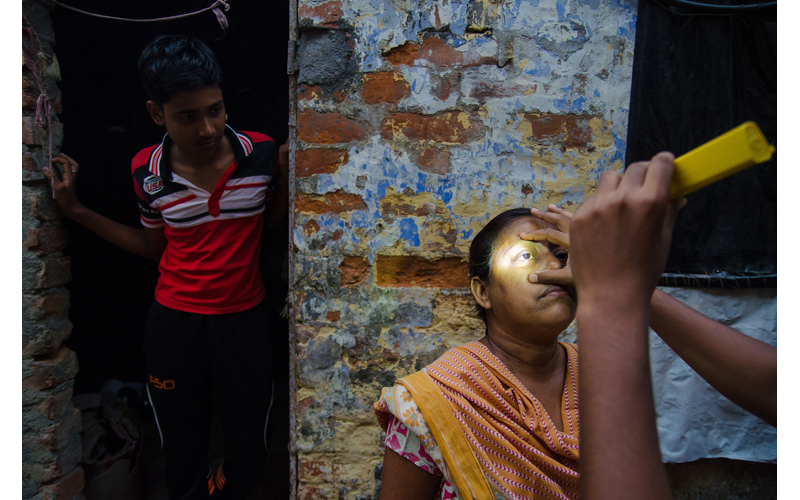 4. Sudip Maiti
Eye Care in Rural India
A villager is being examined for trachoma by a health worker in the rural parts of West Bengal. Although India was declared trachoma free on Dec 2017, sequelae trachoma is still prevalent among adults in india. Public health workers are the first and most often only point of treatment in a lot of villages in India.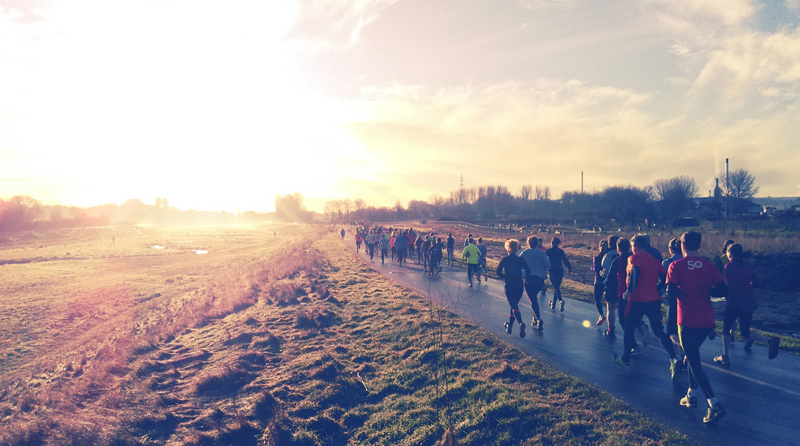 5. Emma Kain
Parkrun in the Winter Sun
Parkrun encourages community cohesion, physical activity and enjoyment of our natural environment. It is free and accessible to all, bringing together children, families, people with disabilities, older people, professional runners and beginners.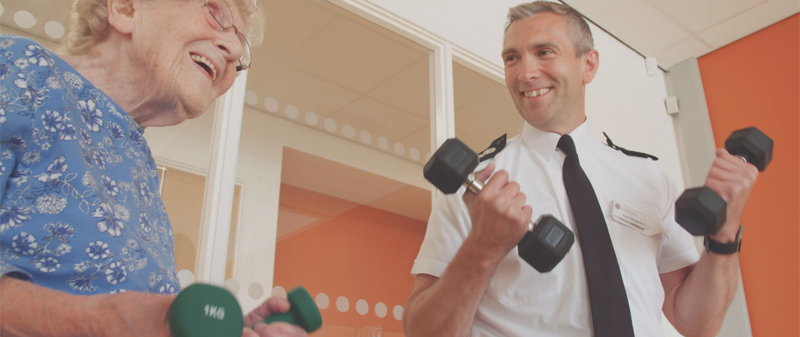 6. Humberside Fire and Rescue Service
A Bee and DC
Age is no barrier to staying healthy. Exercise can be fun and with the right support, those who may be frail or vulnerable can maintain a healthy mind and body to retain their independence.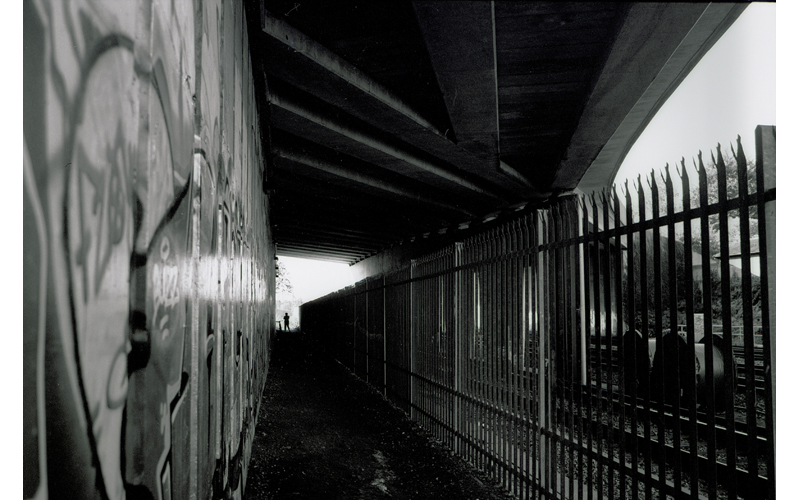 7. Rob Kurn
Bridge
The A33 leading into Southampton is a European outlier in terms of air pollution.  Children living in the vicinity are more likely to suffer with breathing issues. Schools keep children indoors when pollution levels are high. Can we change this by tackling our reliance on dirty energy?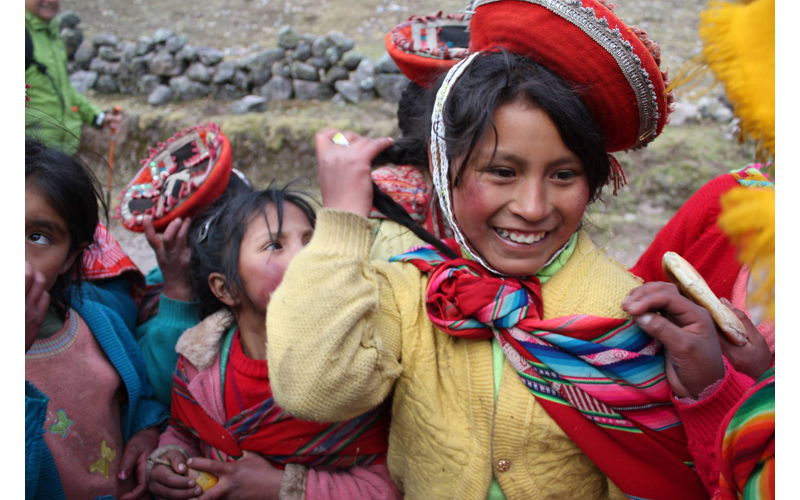 8. Dena Ettehad
Food for Thought
The right to health is a basic, inalienable right that is enshrined in the tenets of public health. The assurance and optimism in this little girl's smile reminds me that whilst we continue to struggle to level the playing field for all, it is certainly a cause worth struggling for.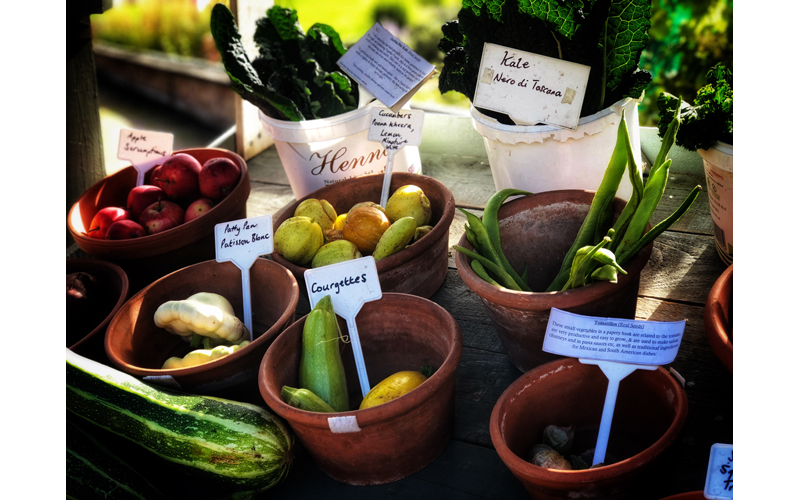 9. Sophia Desai
Five-A-Day
Sustainable, organic and locally grown produce has long been associated with public health. Research suggests the consumption of fresh fruit and vegetables acquired from local sources not only has health benefits but is also better for the environment. This photo captured a vibrant display of hand-picked local produce.
10. Andrew Turner
Audrey and Nana
I think it demonstrates the power of simple things - like spending time with loved ones - often more than matches medical interventions. Nana struggles with her dementia at times, but a decent dose of great-granddaughter Audrey never fails to help.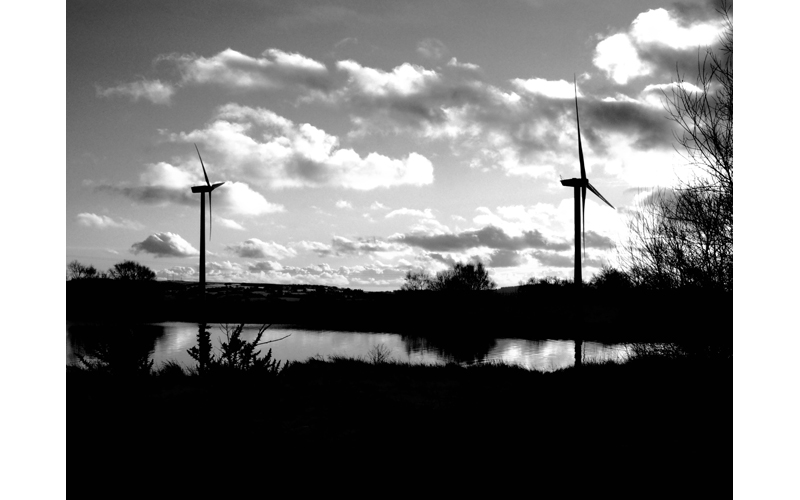 11. Huw Brunt
Environmental Sustainability - Core to Protecting and Improving Public Health
Environmental sustainability is an essential ingredient in the recipe for creating sustainable and healthy communities. Looking after our amazing natural resources is core to good public health practice. The broad-ranging action we take together today, across public health domains and with sectors beyond, influences our public health tomorrow.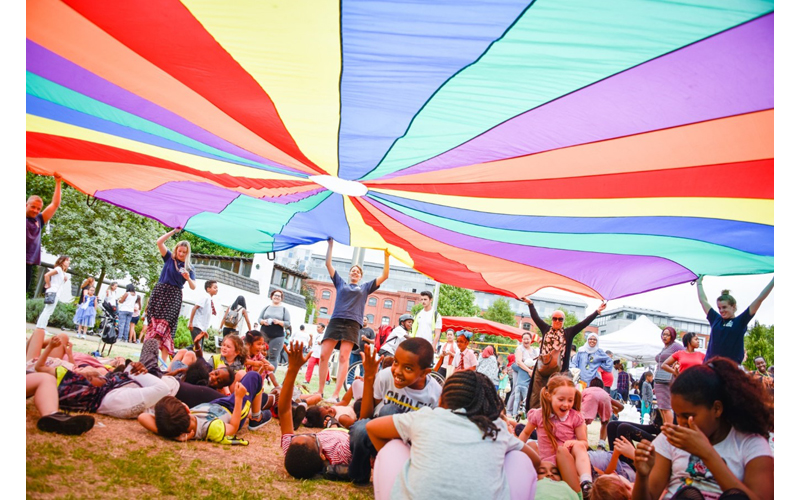 12. Ellie Lewis
Unplug & Play Party in the Park 2018 
This photo shows children having fun and being active at a free community event in a park organised by the Royal Borough of Kensington and Chelsea's public health team to showcase play and leisure services open over the summer holidays and encourage children to spend less time on screens.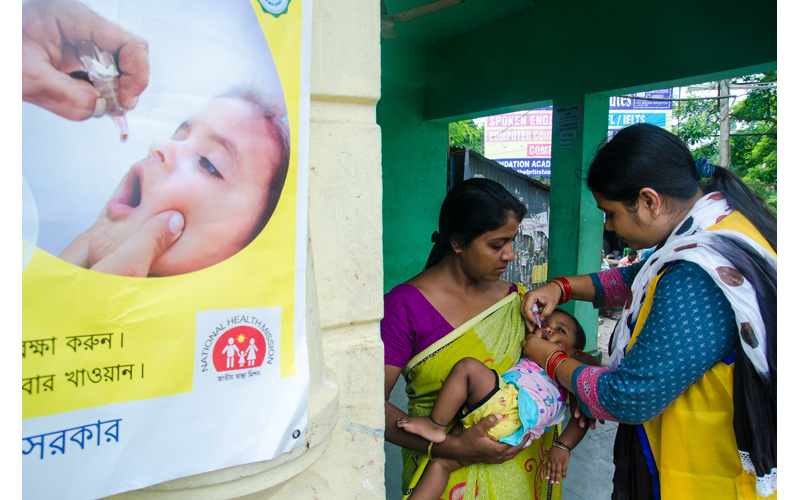 13. Sudip Maiti
One Drop of Life
A health worker is seen vaccinating a child against Polio virus in a railway station in West Bengal, India. Pulse Polio is a nationwide immunization campaign established by the government of India to eliminate poliomyelitis (polio) in India by vaccinating all children under the age of five years against the polio virus. 'One drop of life' is the official campaign slogan of the initiative.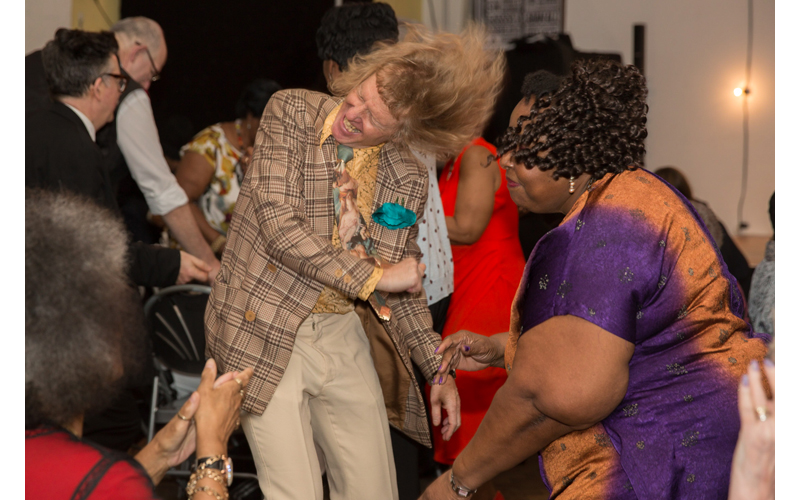 14. Caroline Furneaux
Grayson Perry Rocks Out with the Hackney Massive
This picture is of artist Grayson Perry throwing some shapes with the Hackney Massive at anti-loneliness older peoples' service The Posh Club. This picture looks like public health because it doesn't look like public health! No doctors, no pamphlets - just joyful dancing.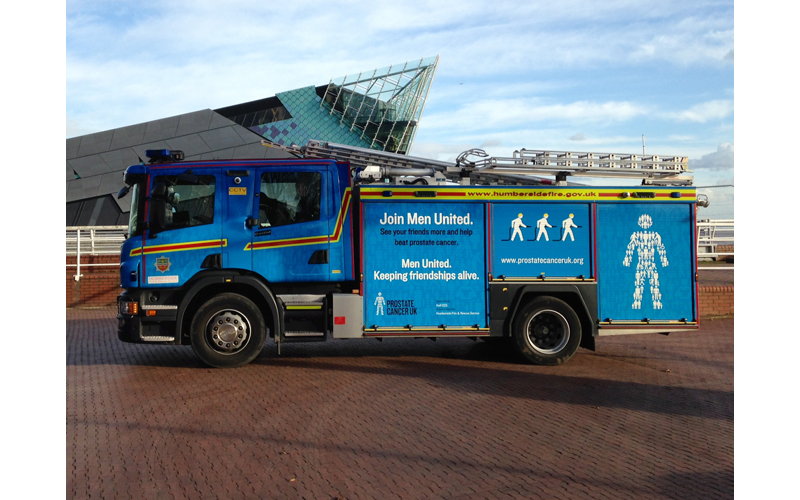 15. Jonathan Clark
Deep Blue Something
In front of Hull's iconic Deep - the world's only submarium - sits Humberside Fire and Rescue Service's Prostate Cancer fire engine. Funded by NHS Hull CCG, this is partnership working at its best, putting this important public health message in front of thousands of people across the city every day.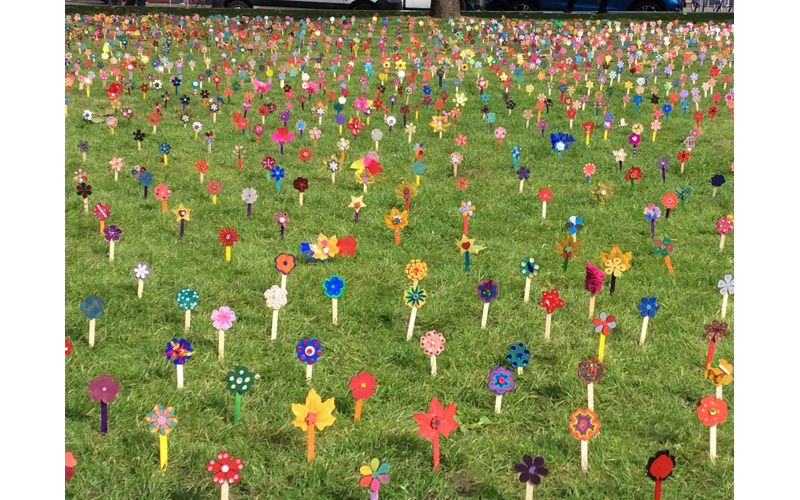 16. Elisabeth Smart
Let us not Forget - Glasgow, Scotland 6th September 2018
These beautifully painted flowers represent the 'art' of public health and the celebration of recovery. These flowers symbolise the tackling of stigma and breaking down the barriers that exist for people experiencing problems from alcohol, drugs and suicide. The planted flowers stood proud and are a symbol of hope.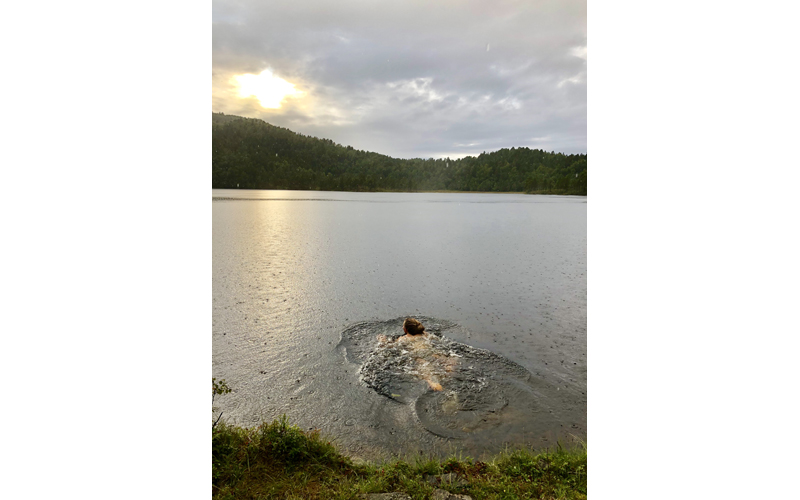 17. Harry Rutter
Splash
Enjoying the great outdoors - lake swimming in the rain.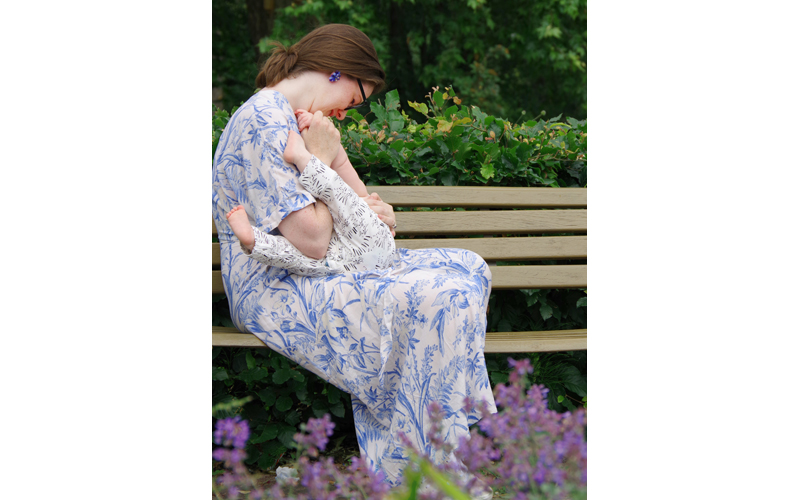 18. Elaine Londesborough-van Rooyen
Hannah and Freya, by Frances Easter Brennan
Breastfeeding is so important for the mental and physical health of mothers and babies. This picture, and the story behind it, shows just how much it matters to the relationship between a mother and her baby. When they are supported to overcome challenges, they thrive together.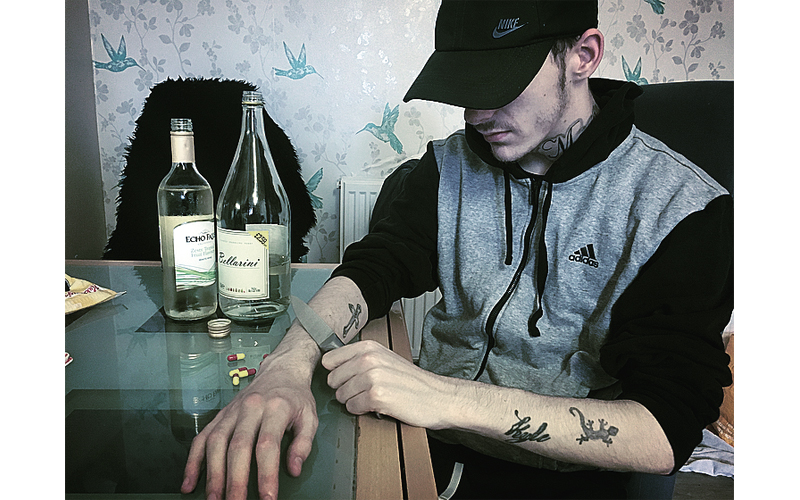 19. Megan Ward
Male Mental Health - the Harsh Reality 
Men are often perceived wrongly as being strong and are told to 'man up' when they let down their guard and show their vulnerable side. This looks like public health to me because it is an epidemic right now and I think more awareness needs to be given around the subject and men need more support than they currently get.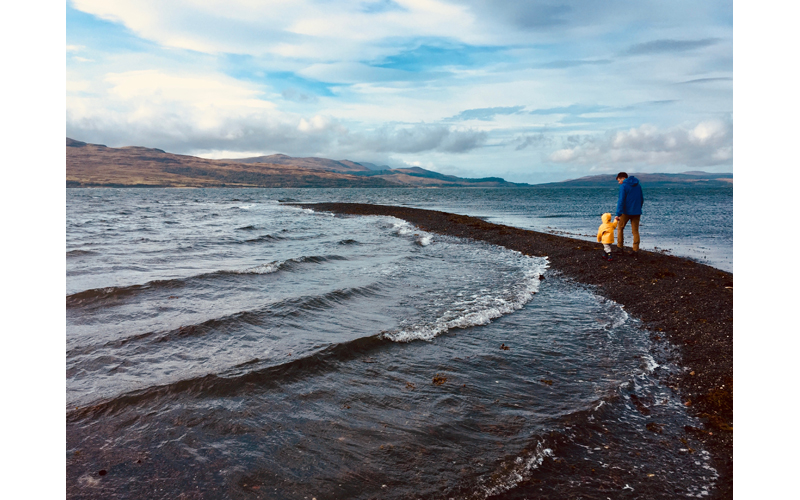 20. Alexis Gilbert
Explorers
Only 1 in 10 children age 2-4 meet the daily physical activity recommendations. Access to the outdoors and nature benefits their physical and mental development, while new experiences open their minds.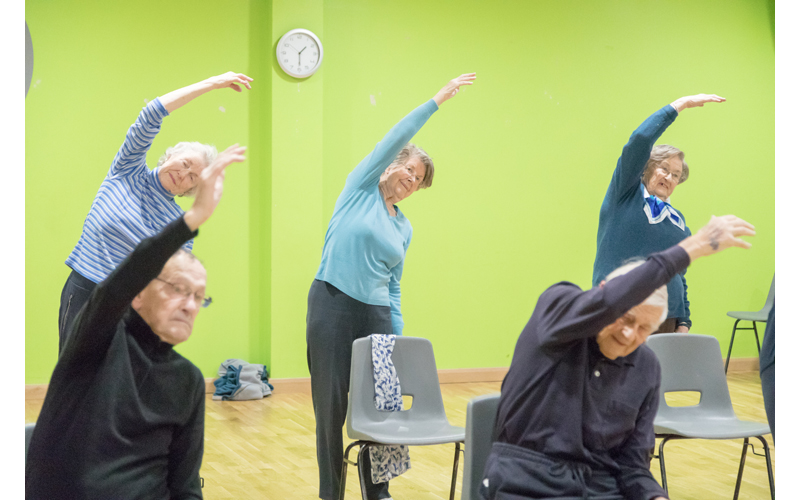 21. Elizabeth Orton
Active Ageing
Falls are a growing public health problem. This is an image of older adults taking part in an evidence-based physical activity programme to reduce the risk of falling.  The programme is called FaME (Falls Management Exercise programme) and is recommended by NICE as part of the falls prevention pathway.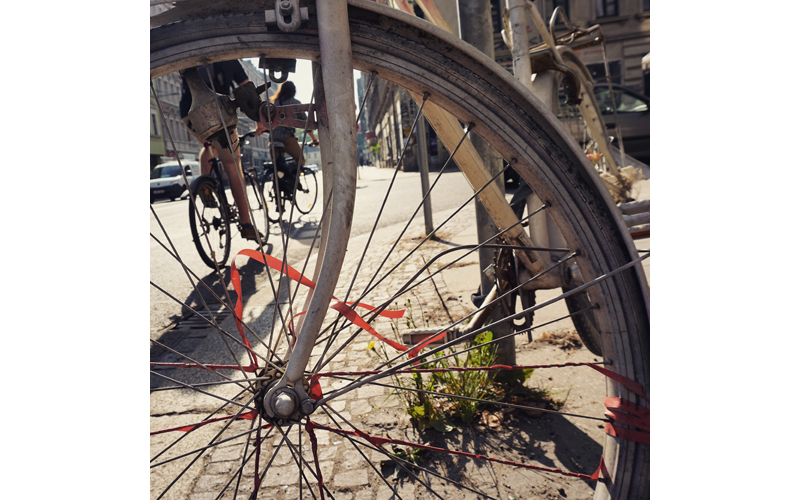 22. Laura Jung
Cycling City
Providing the adequate infrastructure to enable cycling and walking is a key task of public health. This picture shows the success of bike lanes in Leipzig, Germany, which increased physical activity and carbon-neutral transport.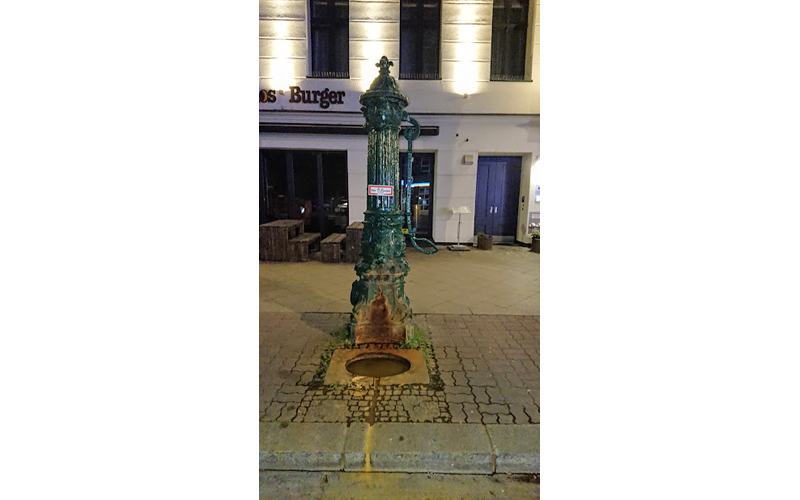 23. Ayo Oyinloye
Water Pump In Berlin, Germany
This picture reminded me of John Snow's pump. It also reminds me of how much progress we have made in protecting and improving health.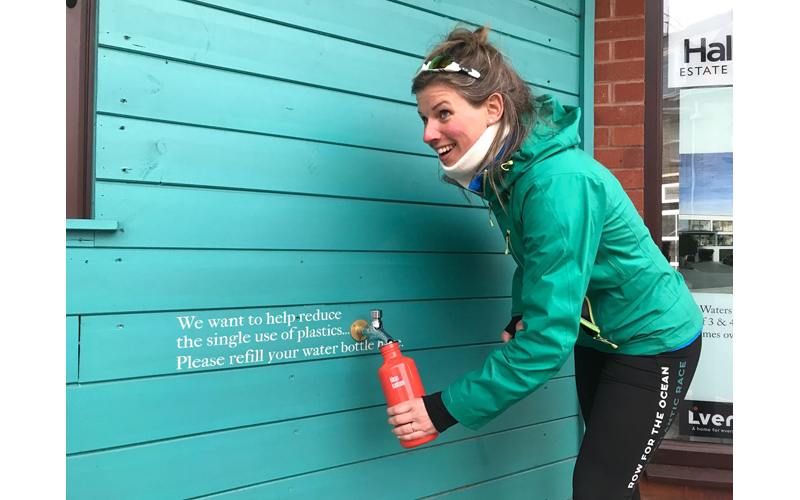 24. Laura Try
Free Refills
In a simple bid to reduce single-use plastics this restaurant provided an outside tap on the seafront - free water for refillable bottles in a place where the effects of throw-away plastics are all too visible.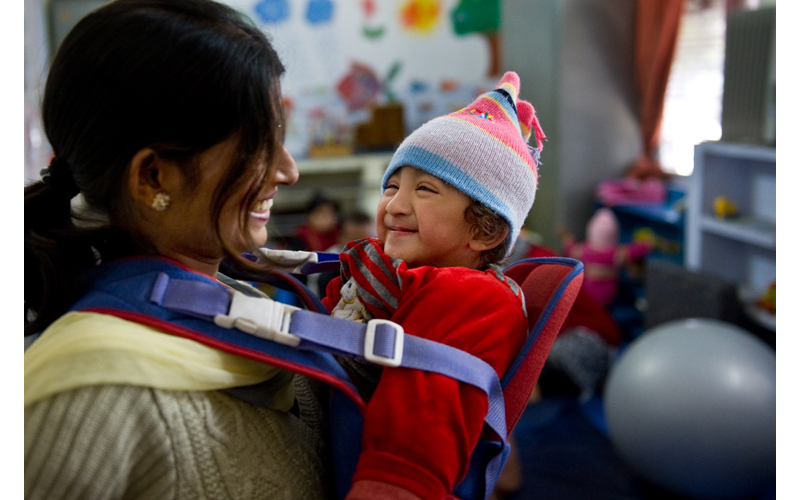 25. Shubha Nagesh
We are Less When we Don't Include Everyone!
Little boy, you remind me how so much depends on days made of now - Alison McGhee.

With a multitude of programs fighting against infant mortality, more babies are now surviving with disability, compromising their ability to reach their optimal potential. Very little attention is paid to the developmental outcomes of the children who survive, especially in the middle and low-income countries. The imperative for universal early childhood development is clear: every child has the right to develop her or his fullest potential and to contribute fully to society. This is our opportunity to make a historically invisible population visible to public health.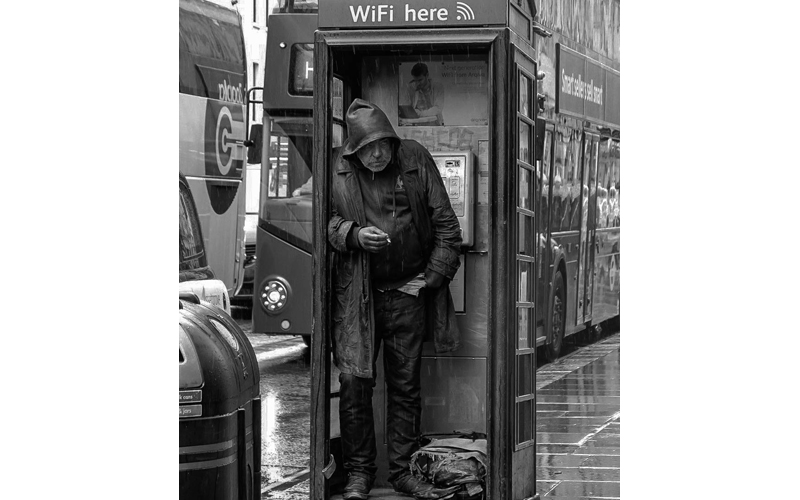 26. Laura Finucane
'Shelter'
This picture represents one of the many homeless people in London and across the nation. Homeless people are at risk of infectious diseases, malnutrition, depression and have a lower lifespan.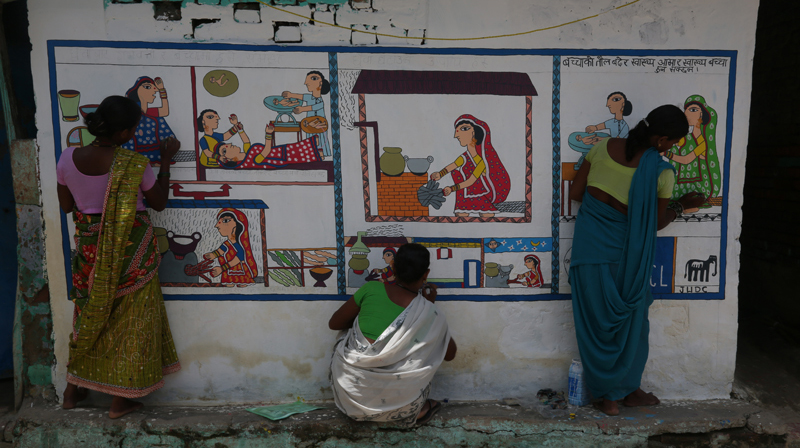 27. Dr Delan Devakumar
Tackling Indoor air Pollution Using Art in Nepal
This photo shows community-based action to improve health related to indoor air pollution in Nepal. In this region, where literacy levels are low, local artists are painting pictures to highlight the effects of air pollution on health, which are mostly borne by women and young children, and potential solutions.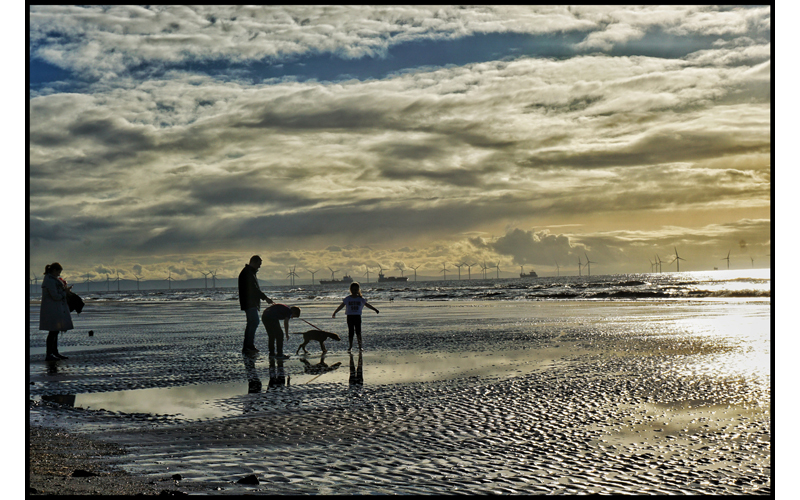 28. Mustafa Desai
Family Day Out
During times when Public Health budget pressures are high, the prevention agenda has diminished considerably. However, people can help themselves to stay or become healthy by being more active and enjoying our beautiful outdoors such as this 'family'. Let's revive the tradition of family days out for physical, mental and spiritual well-being.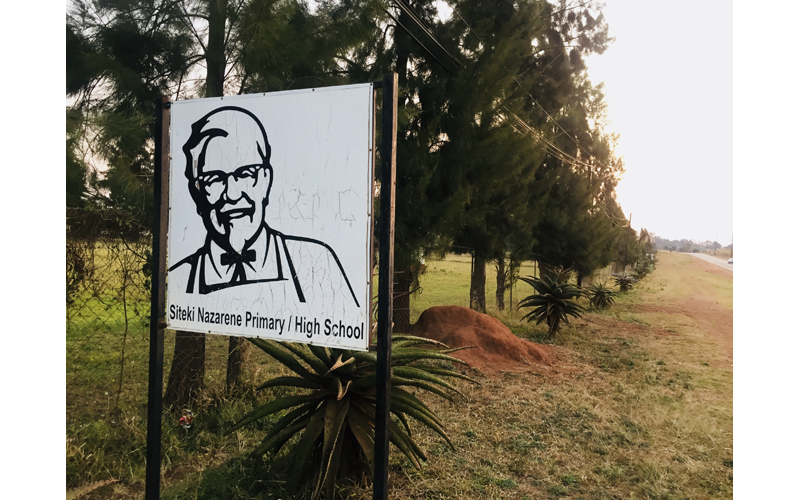 29. Nina Putnis
Education, at any price? 
This image, taken in Eswatini in Southern Africa, depicts a multitude of public health issues. Education is crucial to the health of a population, but when big fast food businesses are funding this education, in a country where obesity and non-communicable diseases are on the rise with poor prevention and care, what is the right answer?
Is corporate responsibility to fund charitable causes, or not to? Should we as public health professionals be working with big business or against them? What does this say about the power and control of these huge conglomerates in low and middle income countries? What does this say about global inequalities?
Top