RESPECTED IN YOUR PROFESSION
Post-Nominal initials, certificates and awards.
CONNECTED WITH YOUR PEERS
Conferences, networking & Special Interest Groups.
INFORMED OF THE LATEST NEWS
Public Health Today, Journal and FPH e-bulletin.
SUPPORTED IN YOUR CAREER
Training courses, exams, CPD diary & mentoring.
To view membership benefits, categories, pricing and to apply click here.
Testimonials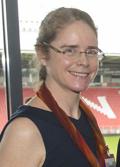 "Being a member of the faculty of public health has enabled me to branch out in my career from dental public health to public health. Contributing to the faculty helps make a difference at a broader level as well as working locally."
Dympna Edwards, Consultant in Dental Public Health & Local Board member for North West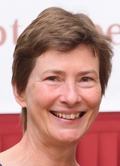 "I am an active member of FPH because I see its importance and potential role in health and well-being for contemporary and future solutions, not least its role in supporting and developing public health professionals."
Carol Brayne, Professor of Public Health & Fellow of the Faculty of Public Health
"I have been actively involved with FPH since I started training in public health – it is so important that there is a common professional home and united voice in the UK for those of us working in  increasingly diverse settings- now spanning local authorities, NHS, academia and the civil service- to champion high standards of training, education, policy and practice."
Professor Selena Gray, Professor of Public Health
Top