Public Health Ethics, Law & human rights for the future of humanity
The UK Faculty of Public Health, in collaboration with the 'Ethics in Public Health' Section and the 'Public Health Law' Initiative of the European Public Health Association (EUPHA) and a wide range of other partners are hosting a series of international online sessions on the ethical, legal & human rights dimensions of public health and the future of humanity in the context of the 2020 World Congress on Public Health.
The aim is to:
draw together the emerging thinking, work and materials on the ethics, law and human rights aspects of public health

consider implications for policy, advocacy and practice

strengthen the collaboration of public health professionals, scholars and policy makers

improve and protect the public's health and wellbeing
Justice, solidarity and public's health
The first session in the series of international webinar series on justice, solidarity and the public's health was held on Wednesday 23rd September 2020. Full details are available here, and a recording of the lecture is available here.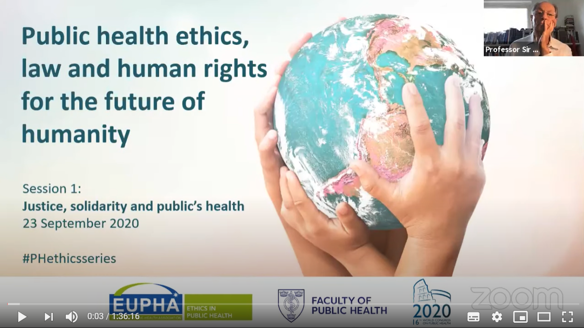 Legal Epidemiology and the Path to Better Health Law and Policy
On Thursday 21 January 2021, FPH joined with the European Public Health Association and other partners to host the latest webinar in the international series on public health ethics, law and human rights.
Chaired by FPH Ethics Committee Chair Dr. Farhang Tahzib, over 600 registered delegates from around the world heard from a range of international speakers on the scientific study and deployment of law and legal practices in public health. A full recording of the webinar is available here.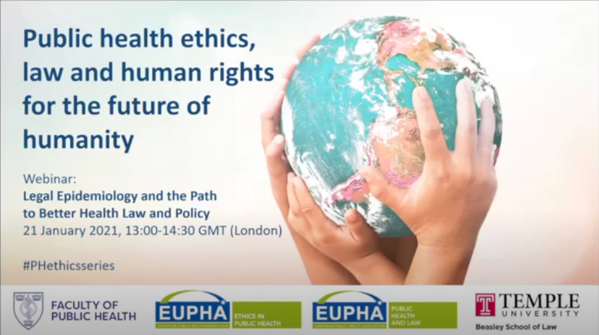 Top