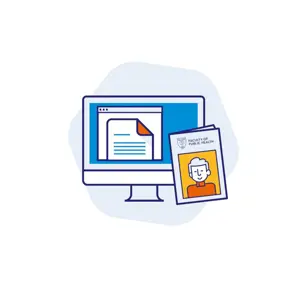 A day in the life of a public health professional
Professionals working across all areas of the public health system deliver a diverse range of roles to protect and improve the health of the populations they serve.
These 'day in the life videos' provide a snapshot of what a typical day as a public health professional may look like.
Professor Linda Bauld
Is a senior public health leader working at the University of Edinburgh, Co-Director of the Centre for Population Health Science within the Usher Institute. Linda conducts behavioural research within public health, with a particular focus on the prevention of non-communicable diseases and how research evidence informs policy. She has led studies on drug and alcohol use, inequalities in health, overweight and obesity, smoking cessation and more recently on Covid-19.
Fatai Ogunlayi
Is in the last year of the 5-year Public Health Specialty Training Programme.
As well as being an acting Consultant in Public Health with NHS England in the Midlands region, he researches and teaches at Warwick Medical School, and delivers work on Global Health with the UK Health Security Agency.
Claire Sullivan
Is a Deputy Director for Health, Wellbeing, and Workforce Development with the Office for Health Improvement and Disparities in the North-East region of England.
Claire is also the Faculty of Public Health's Local Board Member for the North-East Region.
Siobhan Farmer
Is a Director of Public Health for Gloucestershire County Council, with responsibility for the health and wellbeing of around 640,000 residents. 
Siobhan studied Physiology at the University of Liverpool before completing an MSc in Public Health and entering the Specialty Training Programme.